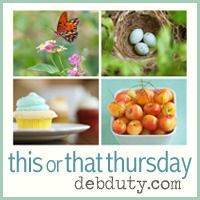 My bones never steer me wrong.
Spring is here.
It takes a little adjusting to seeing ripples on the pond again. It takes no adjusting at all
to hanging sheets out on the line, flannel sheets no less. It's a rare and special treat to curl up in
bed on a Sunday night with a book and sweet smelling winter sheets.
The chickens have been displaying their natural surfing abilities as they stretch out one wing
while coasting along the sun's rays and making the oddest cooing noises.
While the bees have just proven that they're still alive.
I can not tell you how much of a burden has been lifted just knowing that they made it through
their first winter. I did a quick hive inspection and there is more than ample honey stores
available and these little ladies are no less than thriving. We may just have a hive split this spring.
These warm days also mean lots of play for a certain cat celeb around here.
I told her she was a famous putty tat after yesterday's post.
She just gave me this look.
~Happy Thursday Friends!~
:::::::::::::::