Not the usual idyllic country scene, you're used to getting around here.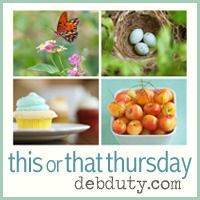 But it is the scene I see, those few times a year, as we leave the expressway and
turn left here, we head straight into the hustle and bustle of downtown Toronto.
We grabbed the kids and trekked into the Big Smoke to to catch a preview of the new Picasso
exhibit at the art gallery. The girl twin is a big Picasso fan and we all love art. You tend to go
to a lot of art galleries when there's an Artist in the family. Go figure.
Chinatown is snuggled up to the art gallery making it an easy excuse to go for lunch
after all that walking and gazing and contemplation of whether we like Picasso's work
or not. It's a mixed bag,
his portfolio is and in the end there was something for everyone.
Except perhaps for the male twin, he preferred to carouse through the Group of Seven works instead.
Most of these looked like mushrooms, not any I've ever seen before mind you,
but the items front and centre looked like dried figs. I can't read Chinese letters
so I'm at a loss. Although a woman did hand me a GM brochure, trying to sell me
a new car for zero interest. I only know that because numbers are numbers,
the remainder of the brochure was in Chinese print. I guess she
thought that
I
appeared to be up on my Mandarin.
There are lots of restaurants around but it took a little searching to find one that wasn't so busy you couldn't get a seat, or so quiet that no one was dining there, meaning the food probably wasn't the best, which is okay, because then we had did
a little walking after to work off our delicious meal. We passed a vintage bike store that has probably
been around long before this was Chinatown. This bike, the owner told me, if it was in perfect condition would be worth a thousand dollars and its extra wide seat is one of the most comfortable. Then he asked me where in the U.S. we were from. I bet just not any Canadian can drive an hour down the road from home and be confused for a Mandarin speaking American but I can!
And that's okay, 'cause I am just happy to feel like a little kid again as I walk the
streets counting how many times I can catch a glimpse of 'the Tower'.