Now by the brook the maple leans with all his glory spread,
And all the sumac on the hills have turned their green to red.
~William Wilfred Campbell~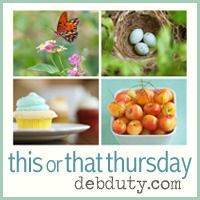 It's hard to believe we've rolled back around to Thursday again. Nice to see you
Thursday, but I'm pretty sure we we just visiting a day or two ago, were we not?
No? I see.
Perhaps a four day weekend filled with yard work, painting a chicken coop and filling up on turkey has thrown me off? Or maybe it was the chance to enjoy my Thanksgiving meal under a yellow canopy of leaves, as they slowly trickled to the ground, while, to my left, I gazed upon this scene.
Chicken butts; foraging chicken butts nonetheless because
even chickens like to enjoy their Thanksgiving meal out of doors.
And whilst being completely overtaken by the sights of chicken wanderings here, there and everywhere for four days straight, there wasn't much time to pick up a camera, until my mom arrived that is. As with any visit to the old farmhouse, she was off to inspect those far corners that I suspect often times feel neglected and it was then that I realized I should try to see the view from her eyes.
Mom, not momma, mother, mum or mama - just
Mom
.
And then I decided I should capture those eyes, for eternity. Why not? The lighting was good and she was dressed in fall colours. (I get that from her.) And that look on her face? I know it well. It's a mixture of 'why, hello there daughter' with a large dash of humouring Andrea. She does that a lot, humouring me. And I love her for it. Humour me, love me. And I'll humour you back...or at the very least make you smile.
And you know, the regular workdays aren't so bad either. They may not pass like a flash in the pan, actually far from it, but I have this view twice daily. The commute could just be the best part of my
work
day.
And that my friends was my week. Gone in a flash but thankfully full of memories,
a photo or two and a large dose of chicken butts. It doesn't get any better than that.

~Be well friends!~