I'm totally enamoured with my Russian Sage, particularly with how much it grew this year.
Seems I'm not the only one. It served as a multi-variety bee mecca this summer.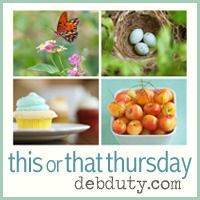 There's been just as much activity in the gardens this past week,
most unusual and highly suspect for the first week of October.
with the onions being the largest casualty. While popping one of these into your mouth
is like a dollop of sunshine sliding straight to your heart, I would have preferred if
they had been more prolific when I had actually planted them.
Last year.
Since when did tomato plants re-seed themselves?
Um, since Andrea decided to try growing Spanish onions?
It may or may not having anything to do with the fact that there are two pots of mums waiting to replace the annuals that have usually seen better days by this time of year.
Flowers feeling threatened? Who would have guessed?
~Be well friends!~