Around these parts this can be a tricky time of year for photo taking. I've found myself still in what I refer to as summer mode; when I see a scene I'd like to photograph I make a mental note to try it the next day or whenever I have a free moment. Only thing is, the next day the object could and likely will be gone. So while the sun was shining again last weekend I spent some time outside so my camera and my skin could soak in some much needed vitamin D.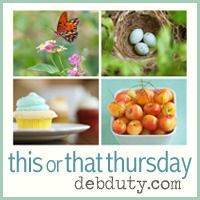 The maples have almost entirely shed their leaves, with the exception of a few hangers on. Luckily the willows and the magnolia are still fully dressed, as is this miniature rosebush. It's not quite miniature anymore it's almost four feet tall and is still covered in blooms. I deadheaded the entire bush in July. I think my mom thought it was overkill until on a return visit I pointed out that it was replete with even more blossoms.
I splurged on Thanksgiving weekend and bought three bouquets of gerbera daisies. Then, as our guests arrived and relaxed with a drink and snack out on the patio, I walked around the yard cutting a mix of wild flowers, grasses and 'weeds' and arranged them with the daisies in sap buckets for center pieces. You can see one
here
. Three weeks later and the gerberas are still holding their own.
And please, don't think I'm advocating creating your centerpieces when your guests arrive. I just seem to always underestimate my time, even with three days advance preparation. Am I the only one with this issue?
Because there was a fire ban in our area over the summer due to the lack of rain this summer, despite the fact that we had record setting amounts of rainfall in the spring, this was our first bonfire of the year. And as the sun crept down in the distance Saturday evening, this was best seat in the house.
Did you know that I still had time for a little traveling on the weekend. Sure did. I went to Paris. Yep, Paris! I hadn't been there for awhile and I was sure you might not believe me so I took a photo so I could offer you up some of the resplendent beauty of Paris and, well heck, to prove I was there.
This was taken in the English section of town, obviously. All the sections are English though, in Paris, Ontario.
~Be well friends!~