While I do have to make my way to the city each day, I'm fortunate enough to work in an office near the edge of town, surrounded by beautiful parkland and situated at the elbow of a large river. It's as easy as heading out the door and down a lane and instantly, nature is at my feet, ready to offer quick respite from a hectic day.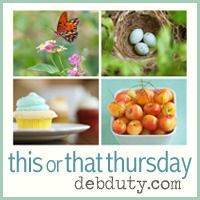 It does a mind and body good, to be able to break away from analyzing this and that and to just BE.
I'm also lucky enough to have a co-worker who I can share this with. We make lots of acquaintances in life and we make many friends but there are a precious few who become a gem we consider our best friend. This kind of relationship, I'm realizing at this stage of the game, is very rare indeed. Seriously, when did you last pick your co-worker? I told her once we won the lottery but in reality I was the one who hit the jackpot.
She doesn't mind when I stop every few minutes on one of our walks to take yet
another
photo. And she took it in stride when I gasped as she almost sat on my camera. It rides shotgun with me most days and she didn't bat an eye when I suggested she sit in the backseat. Kidding!
She knows me better than I know myself sometimes. I can't hide a single thing from her; she can read me like a book and as we continue to count down the years to retirement, I'm glad she's there to shoulder the bad days and share the great ones as we wade through all of the in between stuff together.
~~~
Imagine traveling west each morning, under cover of darkness during these shortened days, not realizing what was right behind you. You can't always rely on your rear view mirror to be completely honest with you. Sometimes you have to look over your shoulder and take it all in. It'll be worth it. Scout's honour.
I'll end with dispersing just one more bit of wisdom, since I'm on a roll today. With even just a bit of frost, a metal latch on a chicken coop gate will freeze shut. Be prepared with a butter knife, a screwdriver, even a bit of hot water or at the very least some really good treats. Otherwise, you run the risk of a mutiny. Consider yourself warned.
~Be well friends~