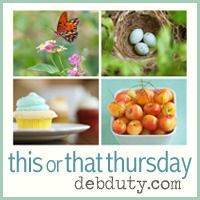 It is with deep regret that I come to you with news of a heavy frost earlier this week.
Those magnolia blooms that were coaxed out of hiding far too early have seen better days.
But things are still greening up around these parts. Just the addition of green on the willows makes things look a little less barren looking.
Did you know willows are a wonderful source of pollen for bees.
Me neither, but whoa Nelly they are bringing in lots of it right now.
We're still in waiting mode for chick arrival. I stayed home yesterday just in case the stork decided to arrive.
It was the only warm and sunny day forecasted this week. I figured that was a sign. Apparently sign language isn't my forte.
And where have I been the last few days?
Glad you asked. I've been recuperating.
I ran my first race over the weekend and like my grandmother used to sing...
the old gray mare ain't what she used to be.
It was fun and just enough to keep me on track. I never pictured myself as a runner
but a family history of heart disease can make you do funny things
and for a day or two I felt like one of those frost-bruised mangolia blossoms.
A run yesterday cured what ailed me and now, how about a game of Where's Waldo,
with a twist of where is Andrea?
~Happy Thursday Friends!~