I
'm reading about the various scents one can gather for their home based on flora grown in the garden.
Apparently violets have a scent. Apparently my olfactory cells aren't quite up to par.
But they're still pretty. Violets for Vi. Who else would they be for?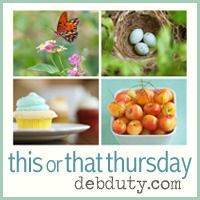 Laurie is spending a few hours each day out in the chicken pen with mama while the rest of the flock looks on, wondering why they can't go in. It's a good way for them to slowly get used to each other, just so long as I remember to close the pen gate first.
Otherwise, things could turn ugly fast. Just saying.
The first tulip of the season. She's almost done and her unfortunate colouring
led her to blend in with the daffodils who in the end, plain stole her thunder.
Contrary to popular opinion this is not Miss Ember's grumpy face. This is the face of a
cat who spends hours aloft in the neighbour's trees, comes home to crash and then gets
woken up by yours truly. We call it the dozy cat face.
So despite scene stealing daffodils, open gates, and dozy faced cats,
life is still pretty good around here.
~Be well friends!~