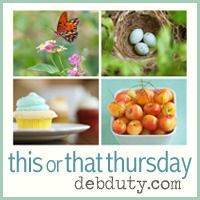 Unless you're from Southwestern Ontario, you likely have no idea
what N-O-T-L stands for but fear not, for after today, you will know
its meaning and should you ever need to pretend, in a pinch, that you're
from these woods, you'll have an arsenal of lingo in your back pocket.
Niagara On The Lake
There's your arsenal. Lesson finished. I could be popping a mini quiz at any moment so study up.
N-O-T-L, next door to 'Da Fallz' is the non-touristy part of the Niagara area; well it used to be but it could be more touristy than the big cliff next door but unless you're in downtown N-O-T-L, you might not even realize you're in a tourist trap because it's so pretty! There are vineyards among vineyards, growing grapes for some of the finest wines in the world. Its unique
geographic location
lends this trendy spot to be a little slice of heaven in my own backyard.
The Artist and I were there on the weekend as we shopped for the small orchard we're creating here at the old farmhouse. The sights were beautiful, I think you'd agree. Among all its splendour, one can find nurseries, fruit orchards, greenhouses and barns.
Which might just be the best of all because, really, we all love a good barn, don't we?