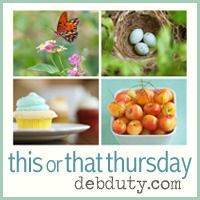 This continuing exceptionally warm spring has pushed up the arrival of most the perennials around the old farmhouse and by golly if I don't get outside every now and then for a flower inspection I may just miss something beautiful. I swear a few weeks ago the front beds were empty of all but daffodils and tulips yet somehow the bleeding heart girls are dancing near the front porch as they try to catch a whiff of the lily of the valley, completely unaware that Jacob's ladder is trying to take over their world and quite possibly mine.
Meanwhile, the strawberries, grateful for the removal of mucho dandelions are putting on their own beautiful display. They've also taught me that growing my own food helps me appreciate the entire growing process. Do you know that before I took this photo last night, I had never realized the hull of the strawberry was part of the flower? And it's beautiful! I shall never look at and discard a strawberry hull with the annoyance of something getting in the way of the good stuff, the fruit, again. The chickens will be quite happy too, I daresay there is nothing in the world they like more than a good homegrown strawberry.
It's been nice to see more than a couple of chickens out foraging around the yard each day. Laurie or as I refer to her sometimes, Chicken Little, and her Mama are now back with the flock and quite often I find them out and about in the yard with just Eli. They make a cute little family unit, don't you think?
Speaking of Eli. He seems to have put himself in the Artist's bad books and you won't believe why. It's because he crows! At 5AM. Ummm, Dear Artist...."What did you think a rooster would do?" signed your wife, the chicken lover. This week he declared, "That rooster has to go!" to which I replied, "No, he's not." To which he replied, "Yes, he does." If I remember correctly, there wasn't much talk after that. And as much as I love him, I realize he's probably right, and maybe it would be best if he did go.
Eli and I discussed the matter and we both agreed.....we'll miss the Artist when he's gone.
Hahahahahahahahaha!!!!!
~Roosters of the world unite!~
oh, and as always
~Be well friends~