The sky is falling, the sky is falling!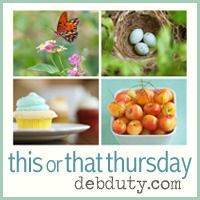 Maybe it just seems that way. From a certain room in the old farmhouse,
if you look up, way up, it sort of feels like we're being buried in leaves.
We spent the entire past weekend stacking this winter's wood supply. We ordered an extra cord this year, because there is nothing worse than heading out to the woodshed on a cold March day to discover that when your husband had told you the supply was getting low, he meant really, really low. There isn't ample storage for all that extra wood so there are strategic stacks placed all around the farmhouse. It sort of feels like we're being buried by wood too. I think I prefer the leaves. Eventually they'll blow away.
The male twin needed a picture for school of his favourite past time, so he asked me to take his photo while reading. ~Be still my heart.~ All those days of laying on the floor reading dinosaur books when he was a baby have paid off, ten fold.
Speaking of dinosaurs, it seems their distant relatives have a protected habitat not far from the old farmhouse. I do believe their territory has expanded down the road, as I spotted this one in our living room.
Or is it an offering from this year's pumpkin patch?
Turkey or pumpkin? Some days, you can't quite discern the two!
~Happy Thursday Friends!~