Just beyond the fields behind the old farmhouse lies this majestic looking field.
Only it's not just any old field. It's a nature sanctuary in it's infancy.
I can't begin to tell you how wonderful this is. It really is just around the corner
and for hopefully many summers to come this place will become an amusement park for my bees.
Happy bees, happy beekeeper.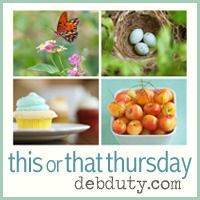 In case you're wondering how a sanctuary is created, here's the skinny.
(Click on the photo to enlarge and if you're like me, actually be able to read all about it.)
This is a quaint little church I pass each day, not far from the sanctuary.
That's all.
It's cute, I adore it and so here it is.
It's December 8th and we have yet to turn on our furnace.
This makes me just about as happy as having a personal playground for my bees.
Grant you, it's been a mild fall but things are quickly changing.
We had our first layer of ice on the pond over the weekend.
Despite the warmer weather, we're right on schedule and we
should be curling and skating on the pond by Christmas.
Unless it rains.
Of course, Twinkle Toes wasn't entirely convinced the deal was all that.
I might or might not have convinced her it was all good.
I might or might not have been painting at the time.
~Be well friends~